The Word on Webinars – December, 2019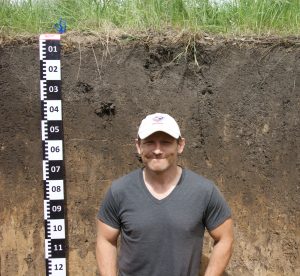 Registration opens soon for Dr. Bryant Scharenbroch's webinar, "Soil Assessment for Urban Trees." In his webinar Dr. Scharenbroch will introduce soil quality, cover how it is assessed, and discuss how soil quality assessment is used for urban tree management. Dr. Scharenbroch will also include examples of how this information may be applied to real world situations for the arborist and urban forester.
In Dr. Kathleen Wolf's November webinar, "Health Benefits of City Trees: Research Evidence & Economic Values," she conducted an in-depth literature review of the ever-growing, international body of research on the many human health and wellness benefits of nature experiences. If you were unable to join it live, you will be pleased to know that her webinar and supporting materials are now available on our  Webinar Archive page.
TREE Fund's one-hour webinars are free and offer 1.0 CEU credit for live broadcast from the International Society of Arboriculture, the Society of American Foresters, the National Association of Landscape Professionals and sometimes the Landscape Architecture Continuing Education System. Registration and more detailed CEU credit information becomes available on our Webinar page approximately one month before webinar date.
Jan. 14, 2020 at 12 pm (Mountain)
Dr. Bryant Scharenbroch, University of Wisconsin, Stevens Point
Soil Assessment for Urban Trees

March 26, 2020 at 12 pm (Central)
Dr. Greg Dahle, West Virginia University
Why Do Tree Branches Fail?

June 16, 2020 at 12 pm (Mountain)
Dr. Rachael Antwis, University of Salford
Fighting Microbes with Microbes to Protect Our Native Trees

July 14, 2020 at 12 pm (Central)
Dr. Brandon Winfrey, Monash University
Enhancing Tree Health in Water Sensitive Urban Design: Role of Mycorrhizae
Missed a webinar? Watch it anytime on our Webinar Archive page.
Click here for the complete, December 2019 issue of TREE Press.