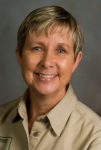 Dr. Bonnie Lee Appleton had a true love of science and a passion for horticulture and arboriculture that was evident in everything she did. Her influence extended far beyond her base of operations at the College of Agriculture and Life Sciences at Virginia Polytechnic Institute and State University. Dr. Appleton was a respected researcher, a prolific writer and a dedicated educator and mentor to her students and colleagues at Virginia Tech. She was internationally known and respected and recognized often for her contributions to arboriculture, horticulture and academia. Her untimely passing in July 2012 has brought into sharp focus how many lives she touched during her career.

In memory of Dr. Appleton, the Mid-Atlantic Chapter of ISA (MAC-ISA) and Trees Virginia have established the Bonnie Appleton Memorial Fund at the TREE Fund. Their goal is to endow a scholarship named for Dr. Appleton, honoring her contributions to the arboriculture industry and continuing her legacy of nurturing the next generation of green industry professionals.
MAC-ISA and Trees Virginia are seeking contributions from individuals, organizations, and businesses to raise $100,000 to endow the Bonnie Appleton Memorial Scholarship. When fully endowed, the Fund will support an annual, non-renewable scholarship award to an undergraduate student pursuing a degree in urban forestry, arboriculture, horticulture or nursery management at an accredited institution.
Fund management, applicant selection and scholarship awards for the Bonnie Appleton Memorial scholarship will be administered by the TREE Fund in cooperation with MAC-ISA and Trees Virginia.
Please make a gift to the Bonnie Appleton Memorial Fund via the Donate Now button on the right.