TREE Fund Webinars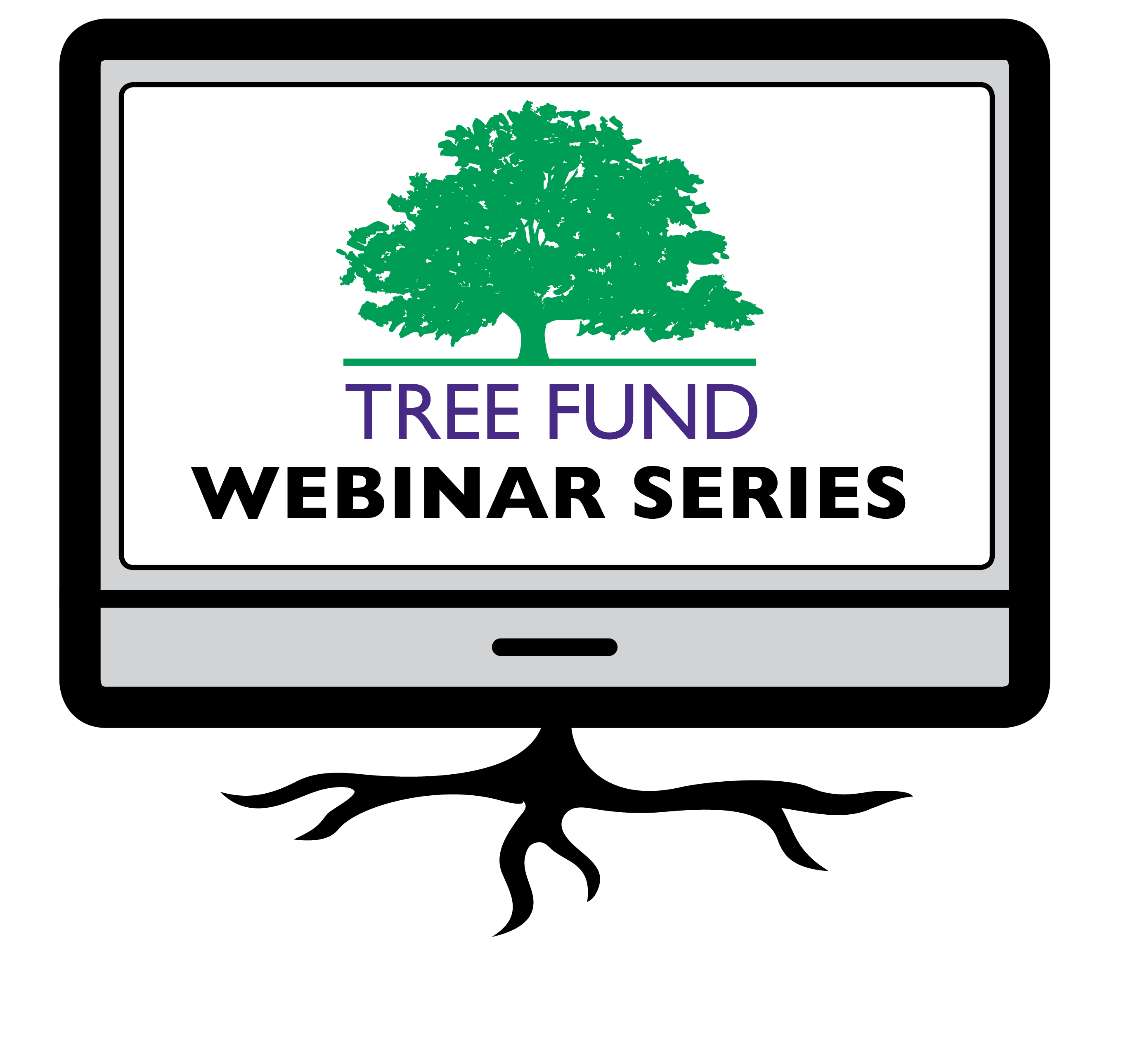 TREE Fund webinars bring you the latest in tree research, directly from the scientists themselves. These one-hour programs are free and offer 1 CEU credit from ISA, SAF or NALP. Pre-registration is highly recommended; in doing so, you'll receive a reminder email the day before the program.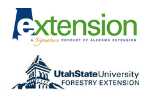 Many thanks to our webinar hosts Alabama Cooperative Extension System and Utah State University Forestry Extension.
Upcoming Webinars
Reducing Tree (and Soil!) Damage during Construction
Dr. Nina Bassuk, Cornell University
December 13 at 12:00 p.m. Mountain – translate to your time zone
Register HERE
As the pace of urban development increases, urban green spaces, and in particularly urban trees, come in direct conflict with bulldozers and backhoes. With careful early planning and an understanding of how tree damage occurs, strategies for tree, and most importantly – soil preservation – can allow for trees to coexist within the built urban environment.
Nina Bassuk has been a professor and program leader of the Urban Horticulture Institute at Cornell University for the past 38 years. She has been a member of the Board of Directors of the New York State Urban Forestry Council and is co- author of 'Trees in the Urban Landscape," a text for landscape architects and horticultural practitioners on establishing trees in disturbed and urban landscapes. In addition, Dr. Bassuk has authored over 100 papers on the physiological problems of plants growing in urban environments, including improved plant selections for difficult sites, soil modification including the development of 'CU-Structural Soil' and improved transplanting technology. Nina co-teaches a course at Cornell University titled "Creating the Urban Eden," which integrates the woody plant identification and use with landscape establishment techniques for difficult urban sites. She is a frequent invited speaker at national conferences and workshops and recently received the Alex Shigo Award for Excellence in Arboricultural Education from the International Society of Arboriculture.
We are grateful to Utah State University Forestry Extension for hosting this program.
---
---
2019 Webinars
Registration will open approximately one month before the program date.
The Salt Dilemma: Growing Better Urban Trees in Northern Climates

James Urban, FASLA (Urban Tree + Soil), Andrew Millward, PhD (Ryerson University), Adam Nicklin (PUBLIC WORK)

February 5 at 12:00 p.m. Mountain

Dr. Glynn Percival, Bartlett Tree Experts Research Laboratory, UK

Topic: Reducing disease severity and increasing disease resistance of trees

Dr. Kathleen Wolf, University of Washington

Topic: Trees and human health
---
---
Watch Previous TREE Fund Webinars
Note: CEU credit is only available for live broadcast.
Dr. Dan Herms (The Davey Tree Expert Company) – November 2018

Supporting Material:

Webinar presentation slides

Dr. Brian Kane (University of Massachusetts, Amherst) – August 2018

Supporting Material:

Utility Arborist Research Fund: Work in Progress, Work to Come

J. Eric Smith, TREE Fund and Dr. Christopher Halle, Sonoma State University – May 2018

Supporting Materials:

Presentation was very large so has been uploaded in four parts:

Dr. Whitney Cranshaw, Colorado State University – May 2018

Dr. Michael Arnold (Texas A&M University) – February 2018

Dr. Andrew Hirons (Myerscough College, U.K.) – November 2017

Tree Species Selection Guide (based on this research)

Dr. Richard Hauer (U. of Wisconsin – Stevens Point) – September 2017

Dr. Susan Day (Virginia Tech) – June 2017

Supporting Materials:

Dr. Andew Koeser (U. of Florida) – April 2017

Dr. Bryant Scharenbroch (U. of Wisconsin – Stevens Point) – November 2016

Supporting Materials:

Dr. Ed Gilman (U. of Florida) – May 2016

Dr. Nina Bassuk (Cornell University) – Sept 2015

Dr. Rich Hauer (U. of Wisconsin – Stevens Pt.) – April 2015