TREE Fund Webinars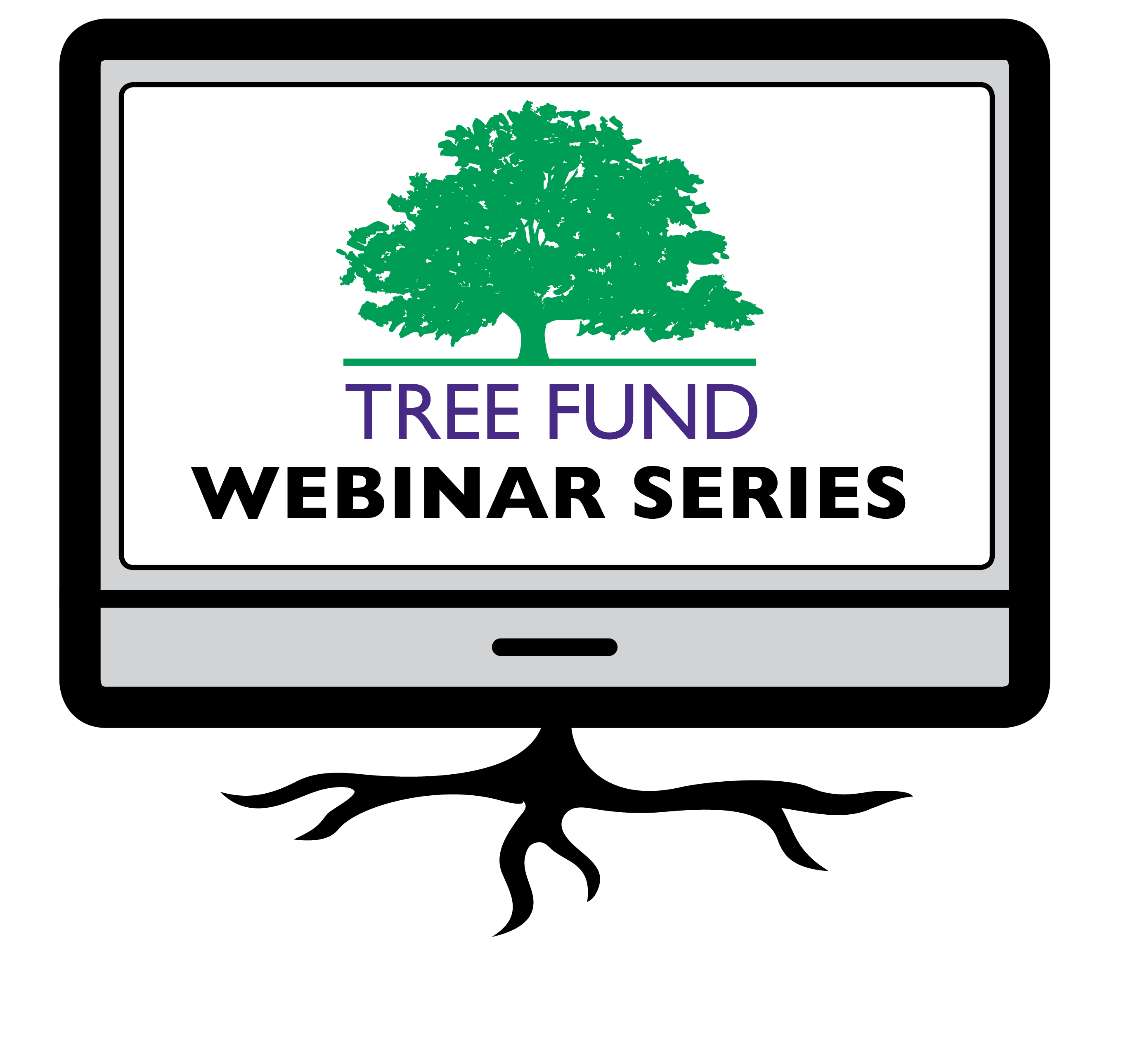 TREE Fund webinars bring you the latest in tree research, directly from the scientists themselves. These one-hour programs are free and offer 1 CEU credit from ISA, SAF, and sometimes NALP and LACES; see webinar description for specifics. Space is limited, and pre-registration is highly recommended; in doing so, you'll receive a reminder email the day before the broadcast.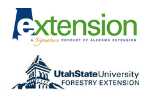 Many thanks to our webinar hosts Alabama Cooperative Extension System and Utah State University Forestry Extension.
Next Webinar
The Salt Dilemma: Growing Better Urban Trees in Northern Climates
James Urban, FASLA, Urban Trees + Soils
Andrew Millward, PhD, Ryerson University
Adam Nicklin, PUBLIC WORK
Can urban trees and city winter weather protocols peacefully co-exist? Join us for a discussion of the latest research findings related to successfully growing trees under these conditions. Dr. Andrew Millward will walk us through his investigation of the surprising decline and mortality of trees planted using soil cells in a recent urban revitalization project in Toronto. While the research led to salt, there were a number of other factors. The project opened a discussion about changes to the way we design and manage urban trees. Adam Nicklin will offer options to reduce salt damage to trees, and talk about the role landscape architects can play in helping the urban canopy thrive.
February 5, 2019, at 12:00 p.m. Mountain – translate to your time zone
1.0 CEU from ISA, SAF, NALP or LACES for live broadcast
Register HERE
James Urban specializes in design of urban trees and soils, and has written and lectured extensively on this subject including his book 'Up By Roots'. He is the recipient of the ISA – Award of Achievement and the ASLA Medal of Excellence for long-term contributions to the profession.
Dr. Andrew Millward's scholarly, research and creative work has consistently upheld the goal of protecting and enhancing the urban forest through innovation, collaboration and excellence in engaging stakeholders on all levels, including students, the public, private organizations, non-profits and all levels of government. He is the recipient of the 2015 Ryerson University research award for Social Innovation and Action, which celebrates his accomplishments at the cutting edge of environmental public engagement with the goal of bolstering citizen interest in and protection of city trees. Dr. Millward is principal investigator for Ryerson University's Urban Forest Research and Ecological Disturbance (UFRED) Group. He was inaugural director of one of Ryerson University's newest undergraduate degrees – Environment and Urban Sustainability – and teaches courses in urban ecology, physical geography, quantitative methods, environmental decision-making, and sustainable urban neighbourhoods. Dr. Millward holds a Ph.D. in Geography from University of Waterloo, Canada and has been a research fellow and instructor at Cornell University and George Washington University, respectively. Read more about his TREE Fund-supported research HERE.
Adam Nicklin is a principal and co-founder of PUBLIC WORK, a Toronto based design studio whose work focuses on the intelligent evolution of contemporary cities. Since founding the studio with Marc Ryan in 2012, PUBLIC WORK has strived to produce transformative works that invigorate the public realm, optimize and enhance the performance of urban and natural systems, and support public life by adding new layers of experience to the city. Working in the studio with a core team of designers from diverse backgrounds, PUBLIC WORK aims to explore and enhance the often hidden qualities of a site, to produce a transformed experience of even the most familiar places. Recent projects include the Bentway, a transformation of overlooked space underneath the Gardiner Expressway in Toronto's west end; the landscape design for the new John H. Daniels Faculty of Architecture, Landscape and Design; the revitalization of Capitol Park in Detroit's historic district; and the Quayside District public realm vision for SIDEWALK Labs Toronto.
Thank you to Dr. Camilo Ordóñez and Justin Miron for their roles in making this presentation possible. We are also grateful to Utah State University Forestry Extension for hosting this program.
---
---
Future Webinars
Registration will open approximately one month before the program date.
May 29, 2019, at 12:00 p.m. Central

Dr. Rich Hauer, University of Wisconsin – Stevens Point and Dr. Andrew Koeser, University of Florida

Topic: Impact of TREE Fund research since 2002

June 11, 2019, at 12:00 p.m. Mountain

Dr. Nina Bassuk, Cornell University

Topic: Follow up to Reducing Tree (and Soil!) Damage During Construction webinar (see below)

August 29, 2019, at 12:00 p.m. Central

Dr. Glynn Percival, Bartlett Tree Experts Research Laboratory, UK

Can We Vaccinate Trees to Protect Against Diseases?

November 19, 2019, at 12:00 p.m. Mountain

Dr. Kathleen Wolf, University of Washington

Health Benefits of City Trees: Research Evidence & Economic Values
---
---
Watch Previous TREE Fund Webinars
Note: CEU credit is only available for live broadcast.
Dr. Nina Bassuk (Cornell University) – December 2018

Supporting Material:

Webinar presentation slides

Dr. Dan Herms (The Davey Tree Expert Company) – November 2018

Supporting Material:

Webinar presentation slides

Dr. Brian Kane (University of Massachusetts, Amherst) – August 2018

Supporting Material:

Utility Arborist Research Fund: Work in Progress, Work to Come

J. Eric Smith, TREE Fund and Dr. Christopher Halle, Sonoma State University – May 2018

Supporting Materials:

Presentation was very large so has been uploaded in four parts:

Dr. Whitney Cranshaw, Colorado State University – May 2018

Dr. Michael Arnold (Texas A&M University) – February 2018

Dr. Andrew Hirons (Myerscough College, U.K.) – November 2017

Tree Species Selection Guide (based on this research)

Dr. Richard Hauer (U. of Wisconsin – Stevens Point) – September 2017

Dr. Susan Day (Virginia Tech) – June 2017

Supporting Materials:

Dr. Andew Koeser (U. of Florida) – April 2017

Dr. Bryant Scharenbroch (U. of Wisconsin – Stevens Point) – November 2016

Supporting Materials:

Dr. Ed Gilman (U. of Florida) – May 2016

Dr. Nina Bassuk (Cornell University) – Sept 2015

Dr. Rich Hauer (U. of Wisconsin – Stevens Pt.) – April 2015