TREE Fund webinars bring you the latest in tree research, directly from the scientists themselves.
TREE Fund's one-hour webinars are free and offer 1.0 CEU (only for live broadcast) from the International Society of Arboriculture (ISA), the Society of American Foresters (SAF), the National Association of Landscape Professionals (NALP) and sometimes the Landscape Architecture Continuing Education System (LACES). See webinar descriptions for specifics. Space is limited, and pre-registration is highly recommended; in doing so, you'll receive a reminder email the day before the broadcast.
Many thanks to our webinar hosts Alabama Cooperative Extension System,  Utah State University Forestry Extension and Virginia Chapter ASLA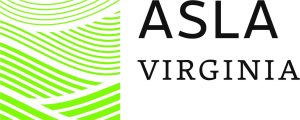 ---
Future Webinars
Registration will open approximately one month before the program date.
Can We Vaccinate Trees to Protect Against Diseases?

Dr. Glynn Percival, Bartlett Tree Experts Research Laboratory, UK

August 29, 2019, at 12:00 p.m. Central (Earn 1.0 CEU from ISA, SAF and NALP for live broadcast)

Tree diseases are controlled primarily by spray applications of fungicides. Increased legislative restrictions regarding the use and application of fungicides stimulated by a greater environmental awareness means new techniques of disease control are required. Induced resistance (IR) is the phenomenon whereby a plant's own defense mechanisms are switched on by treatment with either a biological or chemical agent. This webinar will discuss the effectiveness of soil applied IR amendments (biochar, chitin, mulch) on enhancing tree resistance against a range of diseases frequently encountered in urban landscapes.

Dr. Glynn Percival manages the UK and Ireland Bartlett Tree Research and Diagnostic Laboratory based at the University of Reading. He is the author of over 100 scientific papers, magazine articles and book chapters. In addition Dr. Percival is on the editorial board for Arboriculture and Urban Forestry and Urban Forestry Urban Greening and is the co-editor of the proceedings of the Trees, People and Built Environment Conference, published by the Forestry Commission. Reading University made Dr. Percival an honorary visiting research fellow, citing his valuable contributions within the Plant Science Department and the University. Dr. Percival is also a visiting lecturer at the Kew Royal Botanic Gardens and was awarded the prestigious Arboricultural Association Award for Research and Education in 2017. Dr. Percival is actively involved in managing urban and rural landscapes for the Royal Households and Duchy of Cornwall.  

This webinar is co-sponsored by Alabama Cooperative Extension Program

The Landscape Architect in the Nursery: Tagging Trees and Enforcing Specifications

James Urban, Urban Trees + Soils, and Paul Josey, Wolf Josey Landscape Architects

September 10, 2019, at 12:00 p.m. Mountain (Earn 1.0 CEU from ISA and LACES for live broadcast)

Tree defects such as co-dominant leaders, girding roots and buried trunk flares, present at time of planting, cause failures and decline long after the warrantee period has expired.  Landscape architects may go to nurseries to tag trees; but often inspect only aesthetic qualities, while their planting specifications rely on ANSI Z60.1 for technical standards.  But the ANSI standard is guidance for industry definitions and measurements with few conditions about tree quality.  This webinar presented by James Urban, FASLA and Paul Josey, ASLA, will guide landscape architects and arborists inspecting the technical quality of B&B and container trees; and discuss common problems and solutions above and below the ground line.  The webinar will introduce evidence-based specifications to set technical standards that support inspections.

James Urban, FASLA specializes in design of urban trees and soils, and has lectured and written extensively on this subject, including his book 'Up By Roots.' He is the recipient of the ISA Award of Achievement and the ASLA Medal of Excellence for long-term contributions to the profession.

Paul Josey co-founded Wolf | Josey Landscape Architects and leads a diverse range of commercial, civic, academic and institutional projects primarily throughout the Mid-Atlantic region. He has particular knowledge in urban and campus design, construction, soils, native plants and rainwater reuse. Paul received his Bachelor's degree in Landscape Architecture from the University of Maryland and completed post-graduate work in Landscape Architecture at the University of Virginia.

This webinar is co-sponsored by the Utah State University Forestry Extension and the Virginia Chapter of  ALSA

Health Benefits of City Trees: Research Evidence & Economic Values

November 19, 2019, at 12:00 p.m. Mountain

Dr. Kathleen Wolf, University of Washington

This webinar is co-sponsored by the Utah State University Forestry Extension
Visit our NEW Webinar Archive page to catch up on any of our previous webinars!