The purpose of this one-year, $5,000 scholarship is to support the utility forestry and arboriculture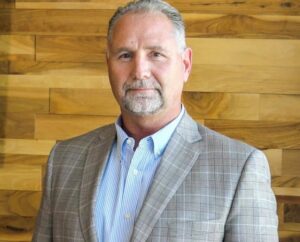 industry by helping college students interested in those fields achieve high academic goals without accumulating burdensome debt. Up to $500 of the scholarship can be used for books and supplies.
Applications accepted January 15 to March 15, each year.
Applicants must be high school seniors entering college or community college or returning college students seeking a first bachelor's degree or associates degree while attending an accredited US college or university. All applicants must have a genuine interest in the utility forestry or arboriculture industry, which they will express in an application letter.
APPLICATION PROCESS
TREE Fund will accept letters of interest to apply between January 15 and March 1, those who qualify will have until March 15 to complete their application. Please send an email containing a brief (no more than 100 words) introduction of yourself (e.g., name, school, year, expected graduation date, and applicable work information) to treefund@treefund.org with your interest to apply for a scholarship. TREE Fund staff will confirm eligibility for consideration, and if you qualify, will send you a numbered application form for your use. You may apply for more than one TREE Fund scholarship on a single application form.
Upon completion of this application form, you will save a Word version for your records, then create a PDF version of the completed document with title in the format "Your Surname, Scholarship Program, Application Number" (e.g., "Smith, Felix, #20-023"), and email it as an attachment to treefund@treefund.org with a PDF of your reference letters (two required), and your academic transcript. Staff will confirm receipt of your application at that time.
Applicants will need the following information to complete the form. (Note: Word count limits are firm. Exceeding word counts may result in your application being rejected before review. Applicants should compose their text in Word or related systems that allow counts to be confirmed before they are placed in the application form.)
Educational standing and enrollment status
History of scholarships and extracurricular activities
Essay showing a genuine interest in pursuing a career in the utility forestry/arboriculture industry and describing your reasons for pursuing your chosen career, your goals and objectives, and why you should be chosen for this scholarship (maximum 1000 words)
Current transcript
Proof of student membership in the International Society of Arboriculture
Two letters of recommendation or contact information for people who will provide them (one must be from your academic advisor)
CRITERIA FOR SELECTION
Applications will be evaluated by TREE Fund's Education Committee. Members of this committee will rate applications using the following rubric:
Entering or returning student at an accredited undergraduate institution in the United States
Cumulative GPA (minimum 3.0): 20 points
Essay: 30 points
Advisor letter of recommendation: 20 points
Second letter of recommendation: 15 points
Potential for continuing career in arboriculture, urban forestry, or related fields: 15 points
Total Maximum Possible Score: 100 points.
TREE Fund does not discriminate on the basis of race, color, creed, gender, sexual orientation, disability or national or ethnic origin. Current trustees of TREE Fund or any member of the family of any such trustee are ineligible to receive scholarships from TREE Fund.
AWARD NOTIFICATION AND FUND DISTRIBUTION

Recommendations on scholarship awards will be presented to TREE Fund Board of Trustees in May 2023 and will be announced within two weeks of their decision. The award letter will include instructions on submitting acceptance information for the scholarship award.
Upon TREE Fund's receipt of the acceptance information, the first ($2,500) scholarship payment will be made to the institution.