New Trustees add depth, diversity to TREE Fund Board
The TREE Fund is pleased to welcome five new Trustees to its Board, bringing its Board membership to fifteen. "The depth of experience and diverse background of our current Board represents an exceptional resource for the TREE Fund," said President/CEO Janet Bornancin. "We're pleased to strengthen our "academic bench" and welcome fresh perspectives from the landscape industry and our mainstay supporters in the arboriculture industry." Meet the entire TREE Fund Board.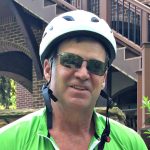 Tom Wolf, Vice President: Utility Sales
The Davey Tree Expert Company
Tom brings to the TREE Fund life-long experience in arboriculture and a lasting passion for the care of trees. Tom's knowledge and appreciation for trees is in his blood — he is a third-generation arborist, rooted in his family's business at Wolf Tree (now a part of Davey). A native of Knoxville, TN, he has served for many years and in many different leadership roles for the Southern Chapter ISA, ISA Council of Representatives, and the City of Knoxville Tree Board. Tom is skilled in finance, investments and insurance; his many outside interests include sky diving, scuba diving, cycling and fishing. He'll ride his first STIHL Tour des Trees in Florida this fall as a member of Team Southern Chapter.
Brent D. Asplundh, Executive Vice President
Asplundh Tree Expert Co.
Brent, like many other industry leaders, started his utility career at ground level doing summer field work for Asplundh prior to earning a degree in economics and management. Brent spent the first five years of his Asplundh career working on or supervising field crews, gaining invaluable hands-on experience and cultivating relationships within all facets of the utility industry. He's an advocate for arboriculture practices which create a safe work environment with positive social and economic impact, and joined the riders of the 1992 Tour des Trees on their final leg into Oakland, CA. Joining the TREE Fund Board brings him full circle as a champion for tree research and education. An avid outdoorsman, he enjoys hunting and fishing and resides outside of Philadelphia, PA with his wife and family.
James Urban, FASLA, ISA
Urban Trees + Soils
Jim's specialty is the design of trees and soils in urban spaces, and he has written and lectured extensively on the subject of urban tree planting. He authored most of the current standards relating to urban tree plantings; his 2008 book 'Up By Roots: Healthy Trees and Soils in the Built Environment,' is a principle reference text for the industry.
Jim was instrumental in the development of structural cells and structural planting soils for use under sidewalk pavements and is credited with helping to promote mastery among landscape architects of the skills required to successfully plant trees in difficult urban soils. In 2007 he was awarded the ASLA Medal of Excellence for his contributions to the profession of Landscape Architecture.
In 2013 he received ISA's Award of Achievement for long-term contributions to the arboriculture profession. He raised $10,000 for the TREE Fund as a Tour rider in 2005, and is a passionate champion for the TREE Fund among his colleagues in the landscape industry.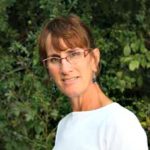 Barbara Fair, PhD, Associate Professor and Landscape Extension Specialist
NC State University Department of Horticultural Science
Barbara divides her professional time between extension work and teaching at NC State; her primary focus is landscape sustainability. She works with industry professionals, county extension agents, community and county leaders and colleagues to develop research-based educational materials and provide technical advice regarding plant selection, installation, maintenance and efficient irrigation. She earned her PhD in Landscape Horticulture from Ohio State, devoting her thesis to the impact of soil compaction on Acer rubrum and Acer ×freemanii. She continues to conduct research into tree installation techniques, soil amendments and ornamental field trials, and teaches landscape management and arboriculture classes.

George Hudler, PhD, Professor
Cornell University Department of Plant Pathology
George teaches courses on tree diseases for classroom and extension audiences at Cornell, including a popular general science class devoted to fungi "with a conspicuous slant toward tree pathology and wood decay." His engaging teaching style has earned awards from local, state and national organizations. His book "Magical Mushrooms, Mysterious Molds," published in 2000, caught the eye of the New York Times and other mainstream book sites. The Times reviewer called it "An utterly delightful book that can be read by anyone who can hardly tell a shiitake from a morel." He is currently at work on a sequel. George also works with the faculty and staff of Cornell's Dept. of Plant Pathology and the Cornell Cooperative Extension educators to publish Branching Out, an IPM Newsletter for Trees and Shrubs. A popular presenter at the New England Grows conference, George brings strong communications skills to the TREE Fund Board along with an interest in identifying research opportunities that will have immediate impact on the tree care profession.