Article by Jim Skiera, Executive Director of ISA. Republished from the June 2015 issue of Arborist News with the permission of the International Society of Arboriculture.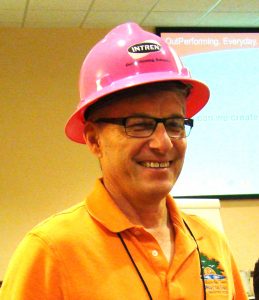 If you have been reading my columns [in Arborist News] over time, you all know I am a firm believer in the need for ongoing research. I believe it is a foundation of ISA's mission. Without research, ISA would likely not exist, or if it did, it would not be the trusted resource for tree-related information it is today. Communicating the impact research results have on each of us serves as inspiration to continue supporting research, both with financial donations and by acknowledging the value researchers provide to our industry and to the quality of professional work.
The TREE Fund provides grants to researchers through donor funding and communicates regularly to update us on what these research grants are achieving. For example, Rich Hauer's analysis of the economics of emerald ash borer (EAB) management provided data that resulted in the development of a solid best practices model for an EAB infestation; Bryant Scharenbroch's research has helped tree care professionals learn the pros and cons of biochar as a soil amendment; and funding Ed Gilman received assisted his findings regarding the benefits of structural pruning for reducing wind-induced tree failure. These are just a few examples of how tree care practices have advanced through research.
I recently had an experience that made this research-to-practice connection in a special and directly beneficial way. In October 2014, Tim Ayers, a speaker at the annual ISA Leadership Workshop, presented a talk on leading a culture of safety. Much of his talk was based on research conducted by behavioral science researchers. At the close of the talk, he asked that ISA make a donation to support breast cancer research rather than paying him an honorarium. Then, to thank ISA for the donation, Tim presented me with a bright pink hard hat, which I was quite honored to accept. I wore it the remainder of that day, and then put it on display in my office as a reminder to inspire others to lead a culture of safety.
Coincidentally, that evening I received a call from my youngest sister. She informed me that she had just received the results of tests from her doctor and had been diagnosed with breast cancer. She also informed me that she had been speaking a great deal with her doctor and felt confident that they had caught it early enough for treatment to be effective. She was confident her likelihood of beating the disease was high. She referred me to a number of websites with information on the disease, the latest research and different treatment options available that would be used to eradicate the tumors, and the reconstruction surgery she would need to undergo following treatment. It was a sobering experience, and I did mention to her that the pink hat in my office would also be a constant reminder to me of her situation.
At the March 2015 International Tree Climbing Championship in Tampa, Florida, I brought the pink hard hat along to wear to support the event that has become the epicenter for development of leaders of a culture of safety in our industry. I can tell you, if you want people to pick you out of a crowd, wear a pink hard hat. It generated conversations all day long, and I was very pleased with the responses I got as we spoke about both a culture of safety and the need to support cancer research.
This was the first time I wore the pink hat in public since receiving it back in October. Mid-afternoon that same day, I received a text from my youngest sister. She had just received notice from her doctor that her test results indicated she was cancer-free. Yes, I did get choked up, and I sent her a picture of me wearing the pink hat while receiving and reading her text. Her response: "Pretty cool!"
I am certain it wasn't the individual donation ISA made that saved her life; however, I am also certain that without research, the outcome would not have been the same. Over the past 90 years, ISA has supported the dissemination of research in many ways. Our products and services all stem from research, and each of you reading this magazine uses research every day to make better decisions about tree care to the benefit of trees and the people who live with them. Imagine what our communities would look like if we didn't have the treatment options, tools and equipment, and reference publications that practitioners use today to make science-based decisions about tree care as a result of both current and prior research.
My hope is that this article will inspire you to at least think about the power of research and how it has changed our industry for the better. Be sure to read the article in this issue entitled "The Research You Want…and Need" to find out how ISA is working not only to support research, but also to be recognized as your resource for the dissemination of research that most interests and impacts you, our members. As you read this issue of Arborist News, think about all of the research necessary to discover results that are transferred to practice through the articles in this magazine.
The Chinese proverb states, "The best time to plant a tree was twenty years ago. The second best time is now." The same can be said for research, which is always a good investment. I encourage you to make a donation in support of the TREE Fund today so that in the future, others will benefit from research just as you are benefitting now, and together we can make the world a better place, one tree at a time.