Missed the May 2016 TREE Fund webinar on pruning?
Watch "An Approach to Pruning You Won't Forget" featuring Dr. Ed Gilman here.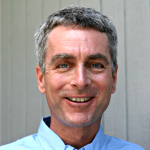 Dr. Gilman (U. of FL) guarantees that once you begin pruning trees using the strategies learned in this webinar, you will not regress to the old way. He will show you practical strategies to increase long-term survival – starting at planting. Afterwards, you will be able to step outside and immediately begin to prune in a more sustainable manner.
Dr. Gilman has received multiple TREE Fund grants; read about his research here.
Special thanks to Utah State University Forestry Extension and Utah Division of Forestry, Fire and State Lands for hosting this webinar, and to Bartlett Tree Experts and The Davey Tree Expert Company for their support.