October Volunteer Spotlight: Dr. Arnold "Beau" Brodbeck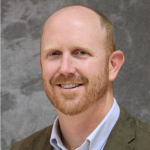 TREE Fund is happy to shine the spotlight this month on Beau Brodbeck, PhD. Beau started his involvement with TREE Fund as the Liaison for Southern Chapter ISA and quickly stepped up to chair the Liaison Committee and join the Board of Trustees. TREE Fund webinars were Beau's brainchild; he introduced us to the Extension community and helped establish and grow the program. In addition to all that, Beau still finds time to participate in our Research and Education Committee that reviews grant applications, and to ride the Tour. We are grateful for all you do, Beau!
To suggest someone for the Spotlight, please contact Karen Lindell.