Holiday Special: Donate for a Chance to Win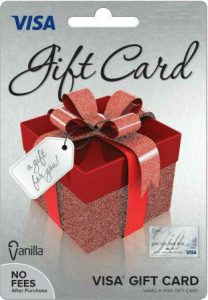 In the spirit of holiday giving, and thanks to a generous supporter who has offered this incentive, December 18 – 25, 2017, each $50 gift made to TREE Fund's 15th Anniversary Appeal gives you a chance to win a $250 Visa gift card.
How nice would it be to have extra cash after the holidays for paying off bills or treating yourself?
Click the DONATE NOW button on the right or send a check to TREE Fund, 552 S. Washington St., Ste. 109, Naperville, IL 60540 (must be postmarked during the promotion period). Winner will be announced January 3, 2018.
100% of your tax-deductible gift to TREE Fund empowers tree research and education that helps keep the urban forest growing strong. Thank you for your support!