Leading Thoughts (September 2018)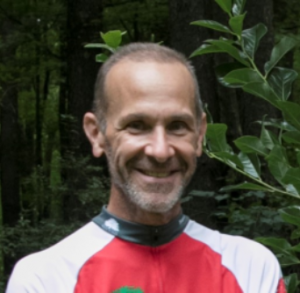 By J. Eric Smith, TREE Fund President and CEO
As the leaves begin to color and drop here in Northern Illinois over the next few weeks, we will be rolling out our individual year-end fundraising appeal, as hard as it is to believe that the end of the fiscal year is already drawing near. We're on track for another great year in 2018, but the unrestricted operating funds earned via the year-end appeal are crucial to our ongoing success, so my thanks to all in advance for considering us in your charitable plans in the weeks ahead.
The "charitable" component of that sentiment is more important than usual this year, as many of you are no doubt evaluating how changes in the Federal tax code could impact the deductibility of your gifts to TREE Fund and other nonprofits. While TREE Fund is not in the business of providing financial advice, we do know that many of you may find it financially beneficial this year to use the increased standard deduction in lieu of itemizing your deductions (including charitable giving), which will reduce the strictly financial tax return benefit you receive from each dollar of your charitable giving in 2018.
I respectfully hope, though, that you do not change your giving plans for that reason, since the charitable good you do for TREE Fund is actually independent of any quid pro quo tax benefit you receive as a result of your philanthropy. Charity is, by its very definition, the voluntary giving of help, typically in the form of money, to those in need – and TREE Fund does indeed need your continued support if we are to build on and expand our research and education programs going forward, especially as Federal funding for urban forestry may decline in parallel with lower revenues from Federal taxes.
TREE Fund is a charity, at bottom line, worthy of support for the good work we do, and for the benefits that our research and education results deliver to communities around the world. It is only through your charitable support that we are fully able to be a force for good in the world, funding vital, beneficial work that few others do. I've spent most of my career in the nonprofit sector, and I know that when push comes to shove, that sense of doing something righteous, and making a difference through your gifts, is the truly fundamental motivator for donors, one that resonates deeply in ways that simple monetary benefit from tax deductibility cannot.
Here's hoping you share that sentiment with me, and that we can continue to count on you to do good for a good cause this year when you receive a letter from me asking for your support in the weeks ahead. You may or may not receive a meaningful tax benefit from giving to us this year, but the moral and ethical benefit of sharing your resources openly and without restriction on behalf of TREE Fund or other charities you respect is profound and lasting. At the end of the day, it's simply a good thing to do – and I remain personally committed to ensuring that we leverage your support widely, and serve as responsible stewards for funds entrusted to our care.