Leading Thoughts (February 2019)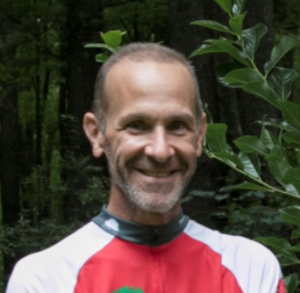 by J. Eric Smith, TREE Fund President and CEO
Last summer, I wrote a Leading Thoughts column on "trees as inspiration," sharing my affection for a wonderful work-in-progress book about ginkgos by Jimmy Shen, a professional botanic photographer based in east China. Last month, my column focused on another book, The Overstory by Richard Powers, a powerful novel about the ways that trees can shape our lives, from birth to death, and maybe beyond.
I received more feedback on those two columns than I did from any of the others I've written here, I think because those of us who count ourselves as "tree people" generally don't leave our interest in trees at our work sites but are also awed and moved by them in our personal lives as well. We look for and admire great trees in the cities, fields and forests where we work, live and travel, and then we also seek out opportunities to celebrate trees in books, art, music, and in all of the other myriad of creative arts.
On one of our recent snow days, I bundled up and walked over to the Art Institute of Chicago – my favorite place in my favorite city, hands down – and wandered around the various galleries there as I often do. In the 19th Century European Art collection, I saw a wonderful painting that I'd not noticed before by Albert Bierstadt, depicting a glorious stand of birches around a rocky waterfall, and I shared a photo of it in on the TREE Fund Twitter feed.
And then I decided to have a full tree day at the museum, walking through every gallery, seeking out great trees in the collection. It was a wonderful way to re-experience galleries that I've seen more times than I can count, looking through a different lens at paintings, decorative arts, sculptures, and more. I found abstract trees, photographic trees, and impressionist trees. I was awed by the ways that artists were inspired by trees over centuries and around the world. I shared my findings on social media, and they were widely liked, commented on, and retweeted.
A couple of weeks later, I was home again and the song "The Trees" by the BritPop band Pulp came up on my stereo. Once again, thinking about trees, I decided to have a tree music day, going through the 14,000+ songs that I have on my computer, looking for great ones about trees, woods, forests, and more. I posted my 25 favorite tree songs on my personal website and once again got loads of comments, feedback, and response from others about their favorite tree songs. People just love tree art, in all of its forms.
I recommend you have your own museum tree day, or make a tree song playlist, or look at some other creative idiom through tree lenses. It's truly rewarding to actively consider how the trees we care for professionally enhance our lives beyond their scientific and landscape value.