TREE Fund Tour des Trees 2019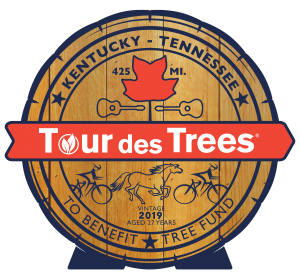 We may be only a few days away from our rollout in Nashville, but you can still help your favorite rider climb the fundraising leaderboard and support the research mission by visiting the Tour des Trees page on our website through October 1. TREE Fund's Tour des Trees riders have worked hard to achieve and exceed their 2019 fundraising goals, but it isn't too late to show them even more support.
Follow us on Facebook or Instagram at @TREEFund or on Twitter at @TREE_Fund and join us on this year's ride for tree research and education through Tennessee and Kentucky.
Click here for the complete, September 2019 issue of TREE Press.