Leading Thoughts (October 2019): Island Song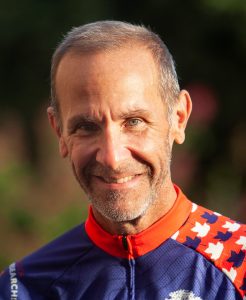 by J. Eric Smith, TREE Fund President and CEO
So here it is, my final "Leading Thoughts" column for TREE Press, three weeks before I retire as the organization's President and CEO. As I type, we are in the final steps of the search process to find my successor, and barring something unexpected, next month's TREE Press should feature an introduction of the new leader for our enterprise. We have outstanding candidates in the mix, and I am confident that the next President and CEO will be able to build on the successes we have experienced over the past four years. I look forward to cheering him or her on, and to continue supporting TREE Fund as a donor, Tour des Trees rider, and advocate.
I will be pleased and proud to continue my personal and professional associations with the amazing community of arborists, urban foresters, landscape architects and other green industry experts who I've come to know and respect during my time at TREE Fund. I've noted in earlier TREE Press columns that, after some travel, I intend to return to the freelance writing and consulting work that occupied much of my time and talent when I lived in Upstate New York for the better part of 20 years. If you see an opportunity where I may be able to help you, your business, your ISA Chapter, or your clients, I'd be happy to discuss that further. You can always reach me at my website, jericsmith.com, for professional inquiries, to read whatever I might be writing for my own entertainment, or just to say "howdy." The connections and friendships I've made over the past four years are precious to me, and I am happy to continue them.
In my final remarks at this year's ISA International Conference in Knoxville, I noted that when I reflect on my time at TREE Fund, the thing that I am most proud of is that I believe I have shifted our organizational focus and messaging away from "What should you do for TREE Fund?" toward "What can TREE Fund do for you?" Your continued support is, of course, crucial, but we only earn it by providing you with useful scientific research and education, and by sharing those mission-based products as widely as we possibly can. I believe we have achieved that with our improved website, newsletter and social media efforts, our wildly popular and successful webinar series, and a shift in emphasis for the Tour des Trees to make the focus on community engagement just as strong as the focus on fundraising. We are also putting our money where our mouths are: this year, we expect to break $400,000 in new grant awards for the first time in our history, pushing our total awards since inception over $4.4 million. With $385,000 raised by this year's Tour, next year's number should build on that further. It is satisfying to me to leave that strong base behind for my successor.
And with that, I doff my cap to you all, grateful for our time together. Your work makes a difference, and it moves me. Thank you for the opportunity to have served.
Click here for the complete, October 2019 issue of TREE Press.