Register Now for Tour des Trees 2020!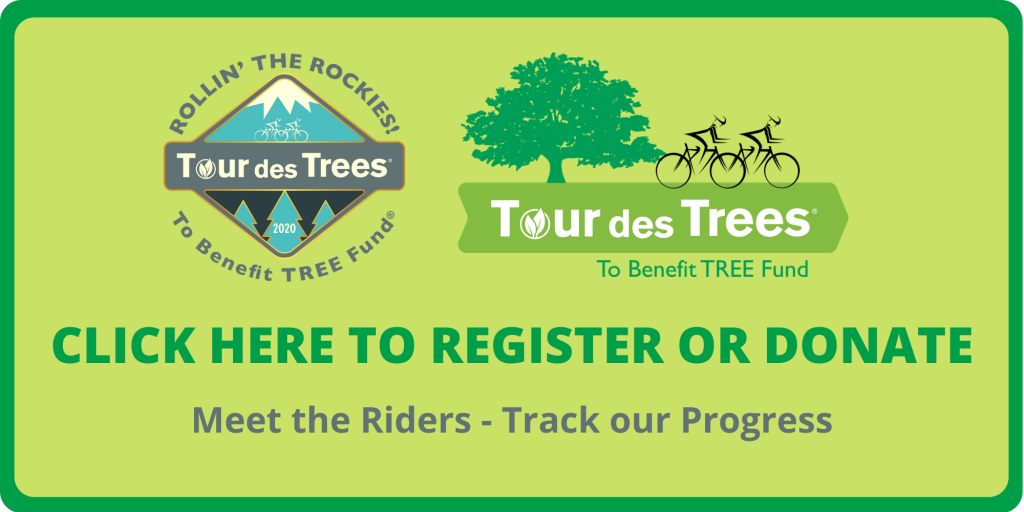 Register now for Tour des Trees 2020 Rollin' the Rockies!
Tour des Trees 2020 will be held in the Rocky Mountain Front Range of Colorado with a target distance of ~300 miles over five full days of riding. Visit
treefund.org/tourdestrees
for more details on Tour des Trees and how to get involved.
Registration Dates: Jan. 15 – June 15
Ride Check-In and Orientation: Aug. 29
Ride Dates: Aug. 30 – Sept. 3
Closing Breakfast and Bike Shipping: Sept. 4
See you in Denver!