TREE Fund researcher Dahle honored with ISA's Early-Career Scientist Award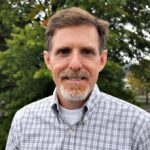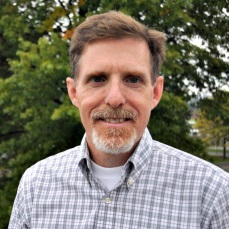 Congratulations to TREE Fund grant recipient Dr. Gregory Dahle who was awarded ISA's Early-Career Scientist Award at the 2015 ISA Annual International Conference. The Early-Career Scientist Award is granted to individuals who show exceptional promise in their field with high potential to become internationally-recognized scientists.
Dr. Gregory Dahle's initial career interest in wildlife management took a significant turn when he joined the Davey Resource Group as a project coordinator and discovered arboriculture. Seeking further education, Dahle received an M.S. in Arboriculture and Urban Forestry at Purdue University in 2004 and was a member of the inaugural class of Board Certified Master Arborists. In 2009, he earned a Ph.D. in Ecology and Evolution at Rutgers University. Dahle is currently assistant professor of arboriculture and urban forestry at West Virginia University where he combines his research with teaching arboriculture and urban forest management courses.
Dahle's research focuses on tree biomechanics and risk assessment. He has made important contributions to many projects, including the 2010 and 2013 Biomechanics Research Week and Symposium. In 2014, he received a John Z. Duling Grant from the TREE Fund for his study "Characterizing strain and load transfer in the root flare." As 2014-15 president of the Arboricultural Research and Education Academy (AREA), Dahle focused on promoting student membership and involvement. He is also committed to growing the West Virginia University Student Arboriculture and Urban Forestry Club and mentoring students who will guide the future of arboriculture.