TREE Fund grantee Koeser honored with ISA's Early-Career Scientist Award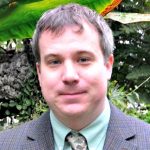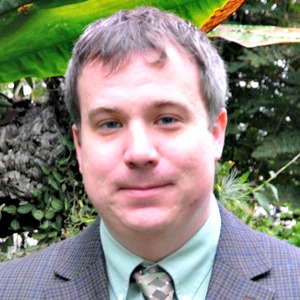 Congratulations to TREE Fund grant recipient Dr. Andrew Koeser who was honored at the 2015 ISA Annual International Conference with ISA's Early-Career Scientist Award. The Early-Career Scientist Award is granted to individuals who show exceptional promise in their field with high potential to become internationally-recognized scientists.
Dr. Andrew Koeser credits working at ISA Headquarters as an intern while earning his M.S. in Natural Resources and Environmental Sciences at the University of Illinois at Urbana-Champaign (UIUC) for helping him discover his passion for developing arboricultural teaching tools. He continued to work as ISA's science and research manager for two years before devoting himself full-time to the completion of his Ph.D. in Crop Sciences at UIUC with emphases in horticulture and biometry.
Koeser is currently assistant professor of landscape management at the University of Florida Gulf Coast Research and Education Center where he divides his time between research and extension services. His main research focus is tree risk with a goal of enhancing current efforts to improve risk assessment. In 2013, he received his first grant from the TREE Fund – a Jack Kimmel International Grant – to study "Urban Tree Risk Assessment – Perceptions, Reality, and Reliability." Most recently, he was awarded a Hyland R. Johns Grant to pursue his study "Assessing wound-induced response growth in two common urban tree species."
Koeser will serve as the 2015-16 president of the Arboricultural Research and Education Academy (AREA) and has written or co-written nearly 50 articles for peer-reviewed journals and trade magazines. He is also co-writing a series of tree identification books designed as visual tools for identifying trees unique to the different regions of Florida.