TREE Fund awards nearly $80,000 in grants and scholarships
The Tree Research and Education Endowment Fund (TREE Fund) is pleased to announce the first of its 2015 grant awards, totaling nearly $80,000 to support urban tree research, scholarships and arboriculture education in the U.S. and abroad. The TREE Fund awarded a record $303,000 for tree research and education in 2014 and has disbursed more than $2.6 million since its inception in 2002. 2015 marked the debut of two new scholarships funded by the International Society of Arboriculture (ISA)'s Penn-Del Chapter: the Fran Ward Women in Arboriculture Scholarship and the Horace M. Thayer Scholarship, available to aspiring arborists from Pennsylvania and Delaware.
"We're pleased to partner with ISA's Penn-Del Chapter to offer these new scholarships for students pursuing careers in arboriculture and urban forestry," said J. Eric Smith, TREE Fund President and CEO. "Developing the next generation of tree care professionals is central to our mission and of vital importance to the tree care industry. I applaud Penn-Del ISA for its vision and generosity and encourage other ISA Chapters to consider joining Penn-Del and ISA's Ohio Chapter in funding scholarships and education programs to inspire tomorrow's arborists and urban foresters."
The TREE Fund awarded a total of six scholarships and three arboriculture education grants for the 2015-16 academic year, plus $49,948 for two Hyland R. Johns Research Grants. The multi-year Hyland Johns projects will provide new information about how injury-induced growth impacts the structural integrity of trees, and guidance on selecting cultivars that will go the distance in a changing climate.
2015 Spring Cycle Research Grant Recipients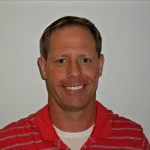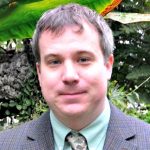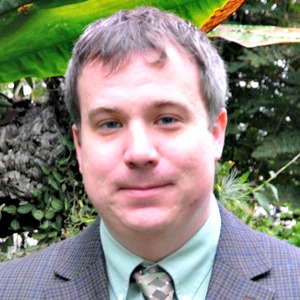 Jason Miesbauer, PhD (The Morton Arboretum) and Andrew Koeser, PhD (University of Florida)
$25,000 Hyland R. Johns Grant
"Assessing wound-induced response growth in two common urban tree species"
Dr. Miesbauer and Dr. Koeser will measure how response growth from intentional wounding affects tree strength over time, providing better guidelines for risk assessment of trees with decay or injuries.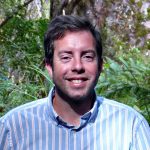 Andrew Hirons, PhD (Myerscough College, UK)
$24,948 Hyland R. Johns Grant
"Improving urban forest establishment, resilience and performance using trait-based tree selection"
Dr. Hiron seeks to develop quantifiable trait-based guidance for a wide range of tree species that can be used by arborists, urban foresters, landscape architects and tree nurseries to help establish a resilient urban forest in times of climate change.
2015 Arboriculture Education Grant Recipients

Toledo (OH) Botanical Garden – $5,000 TREE Fund Arboriculture Education Grant
"From TREEs to STEM!" offers hands-on, inquiry-based experiments and outdoor explorations for 400 inner-city children, deepening  their understanding of the role they play in protecting and enjoying the natural world around them.
Forest ReLeaf of Missouri – $5,000 TREE Fund Arboriculture Education Grant
"Forest ReLeaf in the Classroom" is an interactive program for students in grades K-12 offering instruction in basic biology and emphasizing the environmental impact and social benefits provided by urban trees.
Cuyahoga River Restoration – $5,000 Ohio Chapter ISA Education Grant
"Tree Training Intensives" provides workshops for community leaders, Tree Commission members, and students considering careers in arboriculture and urban forestry. Site-specific workshops at Ohio Great Lakes Areas of Concern emphasize the role of healthy forests and tree canopy in restoration and protection of Ohio's watersheds and Lake Erie.
2015-16 Scholarship Winners

Brady Hendricks (Kansas State University) – Robert Felix Memorial Scholarship
Lee Rumble (Middle Tennessee State University) – Robert Felix Memorial Scholarship
Andrew Ronan (Paul Smith's College) – Robert Felix Memorial Scholarship
Jamilee Kempton (University of Hawaii at Manoa) – John Wright Memorial Scholarship
Taylor Souders (Pennsylvania State University) – Fran Ward Women in Arboriculture Scholarship
Harley Heichel (Pennsylvania College of Technology) – Horace M. Thayer Scholarship
Find a complete list of Research & Education Grant awardees and scholarship winners at www.treefund.org.