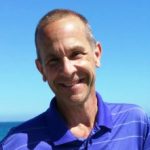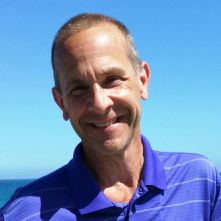 by J. Eric Smith, TREE Fund President and CEO
When I sat down to write a year-end note for the TREE Fund Bulletin (our newsletter) in December 2015, I was still a relative newcomer to TREE Fund and the professional community we serve. To improve both my personal knowledge of our field and TREE Fund's organizational capabilities, I set goals to meet, listen and learn from as many of you as I could, and to manage TREE Fund's fundraising, "friendraising" and grant-making activities as efficiently and effectively as possible. So as we now prepare to close the books on 2016, I wanted to provide you with some summaries on how we did against those goals from a year ago.
On a personal note, I visited 26 states in 2016, and was awed by the hospitality I received, by the commitment of so many volunteers in so many communities, and by the extraordinary learning opportunities I was afforded via conferences, presentations, and one-on-one visits with so many of you. Organizationally, while we're still working to finalize contracts and secure year-end pledges, it looks like 2016 will be a record-setting year for us in terms of the value of new grants awarded, even as we increased our endowment fund by about 20% – from just under $3.0 million to roughly $3.7 million.
Our STIHL Tour des Trees riders also set a fundraising record: when all the final pledges are paid, we should be just a hair over $400,000 raised, all of which will go out in 2016 or 2017 in grant awards, or be added to endowment when designated by donors. Our new TREE Fund After Hours was a success both in terms of net proceeds and attendance, and we were proud to work with the Utility Arborist Association and Pacific Gas & Electric Company to achieve the first year of the PG&E Challenge, putting us on track to meet the $1.0 million goal for the Utility Arborist Research Fund in 2017.
None of this would have been possible without the generosity of too many individuals and corporate partners to name here, but if you supported us in 2016, then these successes are yours just as much as they are ours. Our year-end appeal notes that "growth rings in the new year," and we confidently aim to build on 2016's accomplishments from the very start of 2017, in what we think will be a truly transformative year for TREE Fund. So watch this space . . . exciting times are ahead, thanks to you!