by J. Eric Smith, TREE Fund President and CEO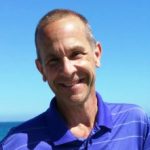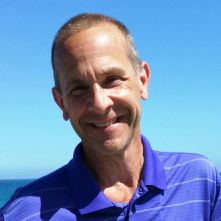 My 5:30 a.m. walks across the Chicago Loop to Union Station have been getting increasingly brisk and dark of late, even as the first hints of color are appearing among the leaves around TREE Fund's office in Naperville, Illinois. As it often does, the imminent arrival of autumn gets me to thinking about change, and what it will bring, and how it will be managed. I suspect I am not alone in that seasonal reflection.
It occurs to me that those of us who work in the tree care and related green industries are, at bottom line, managing the process of change. Sometimes that change is slow and predictable: we work with developers and landscape architects to create new green spaces according to plans, we help homeowners and businesses manage their growing and aging green stock, and we formulate the inevitable end of life plans that come when over-mature trees begin to fail, creating safety risks.
Sometimes, of course, change comes at us more quickly and profoundly than we would like, as our colleagues responding to hurricane and wildfire damage this month all too clearly understand. Beneath all of those slow and fast changes, though, one thing needs to remain constant: a shared commitment to rigorous, scientific research as the cornerstone upon which we build our plans, actions, and responses, to safely ensure and protect life, property and the environment.
TREE Fund is changing too. We are rolling out new grant lines on an almost annual basis, shifting emphasis toward endowment building in lieu of event-based fundraising, and embracing "friendraising" and community engagement as fundamental components of our mission, so that we may open the circle to new philanthropic partners. And the constant cornerstone that makes all of that possible, of course, is the faithful support of so many individuals and organizations who believe in and empower our efforts.
TREE Fund celebrated its 15th anniversary of working on your behalf in July 2017. Between now and December, we will be rolling out a 15th Anniversary Operating Appeal, and I am hopeful that you will continue to empower us as positive change agents by supporting it. It is your belief in our work that makes it so rewarding, and upon which our commitment to your safety and success remains – and that is one thing that will never change.