ASTI Awards Next Round of Training Grants
This article originally appeared in the November 2017 issue of TCIA Magazine, a publication of Tree Care Industry Association (tcia.org). This content is reprinted with full permission of the publisher.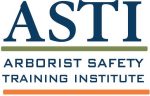 The Arborist Safety Training Institute (ASTI) recently awarded nearly $45,000 in grants to the organizations listed below that will use these funds to host safety-training workshops throughout the country. "When tree care workers learn proper practices, they begin to shift the culture of safety in our industry," says Mark Garvin, TCIA president. "These ASTI workshops will help bring quality, local and affordable training to working arborists who will take their safety seriously and help promote overall workforce safety." ASTI, launched by the Tree Care Industry Association Foundation (TCIAF) in 2013, provides grants to fund job and safety training to working arborists across the country. Funds for these grants are donated by tree care companies and equipment suppliers and distributors from around the country.
Arborquest – Fort Walton Beach, FL
Arborwear LLC – Chagrin Falls, OH
Asplundh Tree Experts – Titusville, FL
Bailey's Inc. – Woodland, CA
Bandit of Texas – Mesquite, TX
Bob's Tree Preservation – Lafayette, LA
BridgeWood Tree Care – Elk Grove, CA
GE Tree Service – Petersburg, IN
Iowa Arborist Association – Bertram, IA
ISA – Rocky Mountain Chapter – Westminster, CO
Kristoffer Rasmussen – Azle, TX
Long Island Arborist Association – Lindenhurst, NY
Mike's Tree Company LLC – Brainerd, MN
Missouri Community Forestry Council – Joplin, MO
Oak Bros. Tree Removal and Stump Grinding – Bloomington, IL
Piedmont Arborist Consultant – Conyers, GA
Preservation Tree – Dallas, TX
RTL Forestry Products, Inc. – New Wilmington, PA
SSC Services – College Station, TX
The Mulch Center – Deerfield, IL
The Professional Tree Care Company – Berkeley, CA
United Tree Climber Association – Escondido, CA
Vermeer MidSouth – Little Rock, AR
Wasatch Arborists, Inc. – Kamas, UT
Wisconsin Arborist Association – Neenah, WI
The next ASTI grant application deadline is March 1, 2018. To learn more and apply for a grant, visit tcia.org/asti.
TREE Fund is a proud supporter of ASTI, contributing through the Frank E. Gamma, Sr. Arboriculture Education Fund.