Leading Thoughts (December 2018)
By J. Eric Smith, TREE Fund President and CEO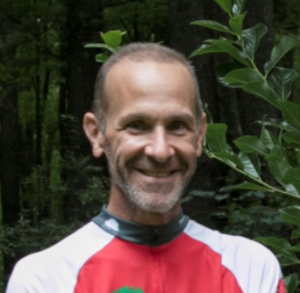 As I write my final "Leading Thoughts" column for 2018, we are deep into TREE Fund's annual year-end operating appeal. I've worked in the nonprofit sector for a long time, so I've come to associate these appeals with the season: there's turkey, there's shopping, there's revelry, there's resolutions, and in the midst of all that, there's a last push to raise funds, to give donors both "feel-good" experiences and year-end tax benefits.
I wrote back in September about how changes in Federal law may impact the tax benefit of those gifts, but also how important it is that we all still "keep charity charitable," empowering and celebrating the good work that nonprofits do in so many ways, in so many places, for so many people. That charitable intent is particularly important when it comes to the unrestricted operating funds that many year-end appeals support. They may not have pizazz of brick and mortar giving, nor the permanence of endowments, but they are crucial to what we do.
For some folks outside of the nonprofit world, that phrase – "unrestricted operating funds" – may have unintended negative connotations: "Wait, you can do anything you want with it? Are you going to just spend it on overhead? Is that okay? Maybe I'd better give to this restricted endowment pool instead." But all it really means is that we have the flexibility to support our "areas of greatest need" internally, and for TREE Fund, that need largely equates to people!
When you remove grants we pay from our operating budget, about three-quarters of the remaining expenses pay for the folks who actually do the work to fulfill our mission – and do it well, if it's not inappropriate for me to say so. That's Barb managing the grants, Karen communicating our research findings, Monika educating our donors, Maggie managing community engagement, including the Tour des Trees that Paul directs, Dipika keeping the books, and Russ ensuring our computer systems support it all. Plus me, often on the road, doing my best to champion tree science and the professionals who benefit from it.
Some of those folks you may know, some not. Some are employees, some are contractors, some part-time, some full. All are passionate about our mission, work hard to pursue it, and are largely supported by unrestricted operating funds, secured via appeals, partnership or events. So anytime you email, call, engage on social media, read a newsletter article, share a research finding, or see a TREE Fund team member in person giving you great service in pursuit of our shared goal, then that's what "unrestricted operating funds" are all about: it's the people who make the mission.
I hope you'll support our team, just as I do with my own family's gifts to TREE Fund. They earn your trust; they are good stewards of your gifts. I'm proud to work with them all.