Support the Tree and Soil Research Fund
If you  are interested in supporting the science to produce better specifications and details for trees and soil, please support building TREE Fund's Tree and Soil Research Fund! Here are some ways you can do this:
DONATE: 
Donate directly to the Tree and Soil Research Fund by clicking here.
Donate to TEAM ASLA (American Society of Landscape Architects) riders in TREE Fund's annual ride for research, the Tour des Trees.  This year's event is held from September 16-20 starting and ending in Nashville, TN, and riding 433 miles over 5 days. Be sure to indicate the donation is for the Tree and Soil Research Fund or TSR Fund.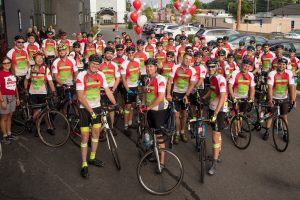 RIDE THE TOUR DES TREES:
Become a rider on TEAM ASLA.  Ride the entire five days or just a few days. There are only a few spots left on the Tour, and registration closes on July 1, so sign up soon if you are interested in joining TEAM ASLA.
Contact team leader David Gorden, ASLA or Maggie Harthoorn to learn more about TEAM ASLA and the Tour des Trees 2019.
HELP BUILD OUR NETWORK:
Help build our list of supporters by getting your colleagues, friends and clients to join our Tree and Soil Research Fund mailing list and also encourage them to make a gift to our fund. Contact Jim Urban, FASLA, or Monika Otting for more information.