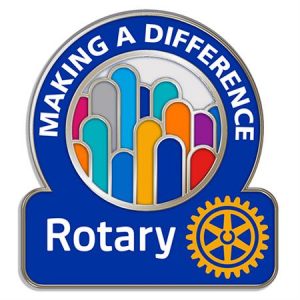 Marina Mattingly and the Carol Stream Rotary Club
Every year TREE Fund is fortunate to receive support from organizations that choose to highlight and support us for our work to improve urban forests. We are happy to recognize Marina Mattingly, President Elect of the Carol Stream Illinois Rotary Club, and the entire Carol Stream Illinois Rotary Club in our Volunteer Spotlight this month. The Club recently held their annual Chili Open Golf Outing and auction. This year, they renamed the sold out event the Joe Kramer Chili Open Golf Outing, in memory of Joe Kramer. Joe was a long time member of the Rotary Club, the owner of Kramer Tree Services and a dedicated TREE Fund supporter. The outing attracted over 150 golfers and they and their spouses also participated in a celebratory dinner and auction. Committed to supporting healthy communities, and in honor of Joe Kramer and his lifelong dedication to urban tree care, the Rotary Club of Carol Stream donated a portion of the event's proceeds to TREE Fund. We are grateful to them for their generosity and for inviting us to join their golf outing and weekly meeting to share the work and mission of TREE Fund with the Rotarians.
Click here for the complete, July 2019 issue of TREE Press.