TREE Fund awards nearly a quarter million dollars for tree research and education projects
MEDIA CONTACT:
Teresa Recchia
Communications Coordinator
trecchia@treefund.org
www.treefund.org
630-369-8300 x-203
FOR IMMEDIATE RELEASE
TREE Fund awards nearly a quarter million dollars for tree research and education projects
Naperville, IL, June 18, 2019 – TREE Fund has awarded $234,000 for urban tree research and education in its spring 2019 grant-making season. With these new awards, the 501(c)3 charity has provided over $4.2 million in grants and scholarships since its inception in 2002!
"TREE Fund hit a significant milestone in our history this spring as we passed the $4.0 million mark in total grants awarded since we were established in 2002," says TREE Fund President and CEO J. Eric Smith. "While this is a sizable achievement in its own right, we know from recently published research that over $2.60 in additional funds have been leveraged over the past 17 years for each grant dollar awarded by TREE Fund, so the reach of our work is truly robust and influential throughout our industry. This success for our relatively small nonprofit corporation has only come through the strength of countless partnerships: with businesses, volunteers, donors, colleges and universities, and our parent organizations, the International Society of Arboriculture and the Tree Care Industry Association. We will continue to expand our portfolio this autumn when we award the first Bob Skiera Memorial Fund Building Bridges Initiative and Barborinas Family Fund Grants, having completed their endowments last year. We are deeply grateful to everyone who has contributed to us reaching this year's milestone and are very proud to continue our work on behalf of our urban and community forests and the skilled professionals who care for them."
2019 TREE Fund Research Grant Recipients
Hyland R. Johns Research Grant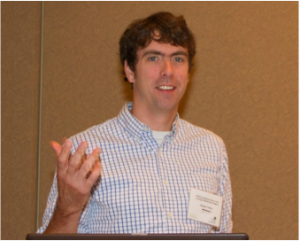 Dr. Robert Fahey's (University of Connecticut) "Monitoring and modeling changes in street tree communities over time," will characterize how the street trees of Philadelphia have changed over a five-year period and allow for the prediction of future changes. This study has direct application to municipal forestry, supporting practitioners as they manage street tree communities with an intent to shape their urban forests. Dr. Fahey's project will produce a freely available toolkit that will enable municipal foresters in other cities to "grow" their urban forests with local inventory data.
Utility Arborist Research Fund Grant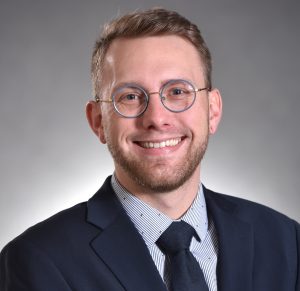 Phil Chen's (CN Utility Consulting), "Cost of deferred maintenance," will show what happens when utilities fall behind on costly powerline clearing cycles. Tree-powerline conflicts are very common, affect public safety and can lead to devastating consequences as was recently witnessed in California's wildfires. Mr. Chen's study will supply utilities with data on how the time and cost to provide clearance from powerlines escalates as trees grow beyond conductors.
Sponsored Grant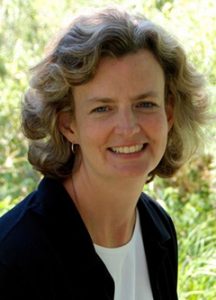 Carolyn G. Mahan, PhD's (Penn State Altoona) "Long term effects of electrical right-of-way vegetation management on floral and faunal communities" seeks to evaluate floral and faunal response to right-of-way (ROW) management at three sites in Pennsylvania, including the historic "Bramble and Byrnes" test sites on State Game Lands 33 in Pennsylvania. This year's award continues this long-standing project, and the work will be conducted in cooperation with the Center for Pollinator Research and the Frost Entomological Museum at Penn State University. With this sponsored grant, Dr. Mahan will continue conducting breeding bird productivity research, vegetation surveys, and sweep net surveys for native bees on ROW sites.
Note: This project is sponsored by: Asplundh Tree Expert, LLC, Corteva Agriscience (Agricultural Division of DowDuPont), PECO Energy Company (an Exelon Company) and First Energy Corp.
2019 TREE Fund Education Grant Recipients
Frank E. Gamma, Sr. Arboriculture Education Fund

Tree Care Industry Association Foundation's (Londonderry, NH) – "Arborist Safety Training Institute" will provide funding to bring high quality, local, and affordable safety training to working arborists via grants for job and safety training to minimize injury and promote overall workforce safety.
Ohio Chapter ISA Education Grant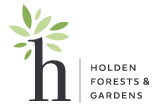 Holden Forests & Gardens' (Kirtland, OH) – "Cleveland Neighborhood Tree Walks" will engage underserved communities in the growth, care, and enjoyment of Cleveland's most beautiful and beneficial asset: Trees. Cleveland's canopy cover is estimated at only 19%, one quarter of what is possible, and each year an estimated 97 acres of tree canopy is lost. Cleveland Neighborhood Tree Walks will engage residents with the opportunity to meet and build relationships with each other and their neighborhood through shared interest in the urban canopy. Tree ID keys, descriptive maps for self-led walks, and interactive displays inside libraries will complement Tree Walks and be available to residents. This project will provide an eye-opening opportunity for residents to experience community trees and their role in creating healthy, vibrant communities.
2019 TREE Fund Scholarship Recipients
$5,000 Bonnie Appleton Memorial Scholarship – Alexandra Love, Michigan State University
$5,000 Robert Felix Memorial Scholarship
Maraea Harris, Northern Virginia Community College
Kasandra Hernandez, Cuyahoga Community College
Harrison Sopp, Paul Smith's College
$5,000 John Wright Memorial Scholarship – Robert Hammond, University of Cincinnati
$3,000 Horace M. Thayer Scholarship – Steven Constable, Penn State
Click here for the complete, June 2019 issue of TREE Press.