TREE Fund welcomes new Crown Partner, The Davey Tree Expert Company
Media Sponsorship supports new communications opportunities
Naperville, IL, May 16, 2014 – The TREE Fund is pleased to introduce The Davey Tree Expert Company as a TREE Fund Crown Partner and Media Sponsor for 2014-16. Davey's three-year sponsorship commitment will support new outreach and communications opportunities for the TREE Fund, expanding the foundation's reach and elevating the sophistication and effectiveness of its communications within the tree care industry and beyond.
"Davey is proud to support The TREE Fund as a Crown Partner," said Sandra Reid, vice president of corporate communications and strategic planning. "As tree experts, we value the TREE Fund's dedication to funding research, scholarships and educational programs in urban forestry and arboriculture. As the TREE Fund's first Media Sponsor, we look forward to helping develop new tools to communicate and educate about the value of trees."
"Davey has been a steadfast supporter of the TREE Fund since the foundation's inception in 2002; we are very excited about this enhanced partnership," said TREE Fund President and CEO Janet Bornancin. "Both of our organizations value research-based tree care and are committed to innovation and environmental stewardship. We welcome Davey's support of our efforts to educate new audiences about the importance of science in advancing urban tree care."
Davey's Crown/Media sponsorship also will be recognized during the STIHL Tour des Trees to benefit the TREE Fund, July 27-August 2 in Wisconsin, and at the TREE Fund's Raise Your Hand for Research live auction on August 4 in Milwaukee.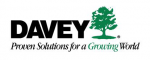 The Davey Tree Expert Company, with U.S. and Canadian operations in more than 47 states and five provinces, provides a variety of tree care, grounds maintenance and consulting services for the residential, utility, commercial and government markets. Founded in 1880, Davey has been employee-owned for 35 years and has more than 7800 employees who provide Proven Solutions for a Growing World. For more information visit www.davey.com