Meet our 2015 TREE Fund Leadership Team
The TREE Fund recently welcomed four new Trustees to its Board, bid farewell to three retiring Trustees, named a new Trustee Emeritus and transitioned to new leadership for 2015. We're ready to get to work!
Welcome to our new Trustees:
Roger Phelps
Promotional Communications Manager
STIHL Inc.
Roger recently accepted the Trustee baton handed off by STIHL's Anita Gambill, and his expertise in project and event management, PR, marketing, and communications is already proving invaluable as the 2015 STIHL Tour des Trees hits its stride. He has steadfastly championed support of the TREE Fund to STIHL's leadership and participated as a speaker and/or cyclist in several recent Tours. Among his goals as a Trustee is helping to create a framework for "telling our story" more effectively. He says, "In today's world of fragmented communications and information overload it's important to share what the TREE Fund does, to build awareness and affinity. The TREE Fund has an amazing story to tell, and I want to help tell it". A former naval officer, Roger also serves on PLANET's Board of Directors. He lives in Norfolk, Virginia, with his wife, Andrea.
Bill Schleizer
Managing Director
Delta Institute
Bill's lifelong fascination with ecology and ecosystems laid the foundation for his focus on "the systems that impact our ecosystems" and his current position at the Delta Institute, a Chicago nonprofit dedicated to supporting sustainable solutions to environmental and economic challenges in the Great Lakes region.  Bill was drawn to the TREE Fund for its potential to improve the health of the urban forest and encourage stewardship of the environment. Like Roger Phelps, he's dedicated to helping communicate the TREE Fund's impact and sharing its successes with a wider audience. His experience at Delta Institute includes shepherding that organization through a period of significant growth, and he hopes to find ways to do the same for the TREE Fund. An unrepentant fan of Midwest winters, Bill is a native of Stevens Point and a reigning champion in his hometown's annual "World's Largest Trivia Contest." You've been warned!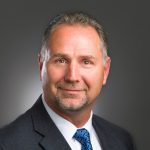 Will Nutter
President, COO
Wright Tree Service, Inc.
Will built his career in arboriculture literally from the ground up, and has held just about every field position in the industry in his 33 years at Wright Tree Service. He's earned the respect of his employees with his first-hand knowledge of what it's like to spend a day in their boots, and his adherence to "the best advice I ever received: only talk about things you've earned the right to talk about."  He's well-qualified to talk about several topics critical to the TREE Fund's success, including strategic planning, fundraising and education of the workforce (especially on matters of safety). He's a past president of UAA and current chair of its Safety Committee, and cites his passion for "competitors, customers and vendors working together to improve the industry and contribute to the greater good" as inspiration for joining the TREE Fund. An avid motorcyclist, he's a big fan of small towns and back roads. He and his wife Cami and their 3 children call Des Moines, Iowa, home.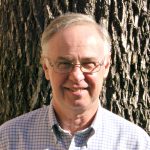 Ray Henning
Line Clearance Superintendent
Austin (TX) Energy
A career in utility arboriculture that has spanned 42 years got its start in the hills of West Virginia, under the tutelage of WVU's Dr. Ken Carvell. Ray Henning credits Dr. Carvell with helping him (and many others) find his life's work, and vegetation management has provided him with an interesting and satisfying career. Ray's aptitude for financial management has also served him well. He served on the UAA Board as its Secretary/Treasurer for 25 years and has worked with other nonprofits in a similar capacity. He was recently elected to the TREE Fund's Executive Committee as its Treasurer. He's dedicated to maintaining the financial integrity of the TREE Fund and continuing the growth of its endowment. He and his wife, Mary Joe, share their home in Georgetown, Texas, with a "rather large" Newfie named Spumoni.
Congrats to our new Trustee Emeritus:

Jim Zwack
Director of Technical Services
The Davey Tree Expert Company
Jim has been an important strategist and advocate for the TREE Fund since joining the Board as its Liaison Committee Chair in 2009. His advocacy was key to Davey's Crown Sponsorship commitment in 2014. Jim passed the Board Chairman's gavel to Randy Miller in December and was invited by the Board to continue to serve as Trustee Emeritus of the TREE Fund. A veteran Tour rider, he lives in Minneapolis, Minnesota, with his wife, Karen Schiefelbein.
Farewell and thanks to our departing Board members:
Anita Gambill
PR Specialist
STIHL Inc.
Anita was instrumental in building and maintaining the TREE Fund's relationship with STIHL, and she spearheaded the campaign to enlist STIHL as Title Sponsor of the Tour des Trees. She joined the Board in 2010 and served as its Communications Committee Chair (and PR manager for the Tour) until 2014.
Doug Anderson
President
Anderson's Tree Care Specialists, Inc.
Doug joined the Board in 2012 and has served as its Treasurer and Vice Chairman. A veteran Tour rider, he served as the Tour subcommittee Chairman in 2014.
Scott Diffenderfer
Line Clearance Superintendent
ArborMetrics Solutions
We're grateful for Scott's support of the TREE Fund as a Trustee in 2014.
Meet our 2015 Board leadership team: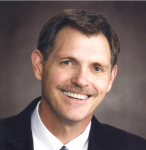 Chairman
Randall Miller, PacifiCorp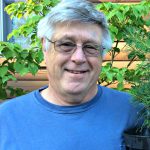 Vice Chairman (also Audit Committee and Development/Communications Committee Chair)
Brian Sayers, The Tree Doctor
Ray Henning, Austin Energy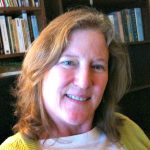 Research/Education Committee Chair
Hallie Dozier, Louisiana State University
Randall Miller, PacifiCorp
Steve Geist, Swingle Lawn, Tree and Landscape Care


Thank you all for your support!