Invasive Species Week: TREE Fund grantees target EAB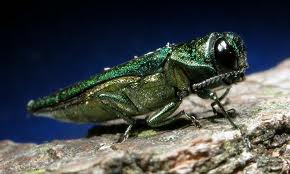 In arboriculture and urban forestry, emerald ash borer (EAB) is the most destructive forest pest ever seen in North America. In Spring 2014, the TREE Fund awarded five arboriculture education grants supporting community education on EAB. Each organization is taking a different approach, but all are focused on education as an important tool in the fight against this invasive species:
We're looking forward to seeing the difference these initiatives are making in the battle against EAB when we receive the grantees' reports later this year.