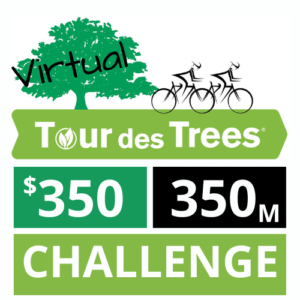 TOUR DES TREES VIRTUAL CHALLENGE
Participate in our new TdT 350/350 Challenge to get yourself into shape and support TREE Fund from home!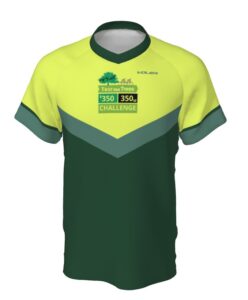 Participation in the TdT 350/350 Challenge is free and simple. Everyone that participates is asked to do two things: raise $350 on their fundraising page and ride 350 miles on their bike between now and August 30. Everyone that completes these two goals will receive an official TdT 350/350 Challenge cycling shirt.
To participate, register using the 350/350 Challenge registration page here. After you have registered, go to www.tourdestrees.org and create a fundraising page for yourself. Be sure to add your Strava information to your fundraising page, so we can track your distance.
After August 30, all the participants that have raised at least $350 and have shown to have ridden at least 350 miles on their fundraising page will be sent a link to order their custom cycling shirt from Voler and their shirt will be mailed to them directly after the order deadline.
Note: If you register for the TdT 350/350 Challenge and do not complete your fundraising or show your recorded miles on your fundraising page, you will not be eligible for the shirt prize. There are no additional fundraising minimums to participate in this challenge.
Riding the Tour des Trees this year and want to participate in the TdT 350/350 Challenge? You can! All you need to do is sign up for the challenge at the registration link above and complete the same requirements as the other challenge participants. $350 will be added to your fundraising minimum if you choose to participate.
Get your group together! Need some motivation to get in your miles? Get your friends together, have everyone sign up for the 350/350 Challenge, and organize rides together. This way, you can help each other hit their goals and have company during your ride.
Register for the TdT 350/350 Challenge HERE. *Registration for the 2023 350/350 Challenge is closed as of 8/1/23
350/350 Challenge Participant Instructions:
Register for the virtual event: Registration *Registration for the 2023 350/350 Challenge is closed as of 8/1/23
Create a Fundraising page: Tour des Trees
Link it to your Strava page
Log your activity and collect donations!
Tour des Trees benefits TREE Fund, a nonprofit seeking and sharing new knowledge in urban forestry. Learn more here treefund.org/tourdestrees.