Hungry for knowledge? Introducing TREE Fund Lunch & Learn Webinars
Between storm damage clean up, battles against invasive pests and routine pruning and planting it's hard for tree care professionals to find time to keep up with the latest advances in arboriculture. That's why the TREE Fund is bringing the knowledge directly to you, through our new free webinar offerings. Internationally renowned scientists are discussing the topics that matter most to you – from tree risk assessment to EAB management to soil amendments – so you can stay on the leading edge of tree care and offer the best service to your customers.
TREE Fund webinars were the brainchild of Arnold "Beau" Brodbeck, PhD, TREE Fund Liaison for Southern Chapter ISA. Beau brought his idea to the TREE Fund Trustee/Liaison Retreat in December 2014, where it was immediately embraced by the group and championed by TREE Fund Research Committee Chair Hallie Dozier, PhD. "Disseminating new knowledge in the fields of arboriculture and urban forestry is a key part of our organization's mission," explains Janet Bornancin, TREE Fund President and CEO. "We already share the knowledge gained through TREE Fund research in print publications and on our website and social media. Webinars are the next logical step in getting these important scientific discoveries out to the people who can use them."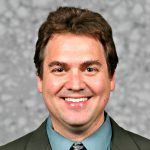 With support from Utah State University and the Utah Division of Forestry, Fire and State Lands, the first TREE Fund webinar was broadcast on April 28, 2015. Dr. Richard Hauer of the University of Wisconsin-Stevens Point discussed "Emerald Ca$h Borer: It will Cost You Money – Ways to Manage the Ash Cash Flow." Dr. Hauer's research was partially funded by a John Z. Duling grant from the TREE Fund. 79 arborists, city foresters, state and federal agency representatives and extension professionals logged on for Dr. Hauer's presentation on the economics of EAB management. CEU credits were available from ISA and the Society of American Foresters. The webinar is now archived and can be accessed through our website.
Dr. Nina Bassuk, founder of Cornell University's Urban Horticulture Institute, is on deck for the TREE Fund's next webinar on September 23 at noon (MDT). Look for more details on our website later this summer.
TREE Fund webinars are currently conducted in partnership with, and hosted by, Utah State University Forestry Extension and the Utah Division of Forestry, Fire and State Lands. The program is set to expand in 2016 via collaborations with additional universities and extensions across the country. Lunch & Learn Webinars are supported by TREE Fund Crown Partners Bartlett Tree Experts and The Davey Tree Expert Company.