Mark your calendar: TREE Fund webinar with CEUs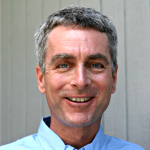 Join us on May 11, 2016, for "An Approach to Pruning You Won't Forget," a free TREE Fund webinar featuring Dr. Ed Gilman of the University of Florida.
Dr. Gilman guarantees that once you begin pruning trees using the strategies learned in this webinar, you will not regress to the old way. He will show you practical strategies to increase long-term survival – starting at planting. Afterwards, you will be able to step outside and immediately begin to prune in a more sustainable manner.
May 11, 2016 at 12:00 pm (Mountain)
Pre-registration is not required, but if you do, you'll receive an email reminder the day of the webinar.
Log in HERE on May 11.
1 CEU from ISA or the Society of American Foresters
Dr. Gilman has received multiple TREE Fund grants; read about his research here.
Special thanks to Utah State University Forestry Extension and Utah Division of Forestry, Fire and State Lands for hosting this webinar, and to Bartlett Tree Experts and The Davey Tree Expert Company for their support.