TREE Fund awards $40,000 for urban tree research
Naperville, IL, March 14, 2016 – The Tree Research and Education Endowment Fund (TREE Fund) is pleased to announce the recipients of its 2015 Fall Cycle Grant Awards for arboriculture research.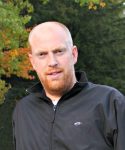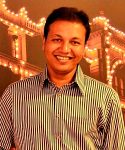 Dr. Mohammad Asrafur Rahman (Technical University of Munich, Germany) and Dr. Henrik Sjöman (Swedish University of Agricultural Science/Gothenburg Botanic Garden) each received a $10,000 Jack Kimmel International Grant to study the impact of trees in reducing the urban heat island (UHI) effect in cities. Numerous studies have shown that greenspaces reduce UHI, but Dr. Rahman's project, "Quantifying the cooling effectiveness of urban street trees in relation to their growth," aims to quantify the cooling capacity of urban trees using their growth rate. Dr. Henrik Sjöman's project, "The role of tree species in cooling the urban climate – application in tree planting and landscape architecture," will investigate how different tree species vary in their ability to mitigate urban temperatures and thermal stress.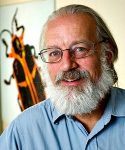 Dr. Whitney Cranshaw (Colorado State University) was awarded a $10,000 John Z. Duling Grant to examine drippy blight, the most significant pest problem currently affecting red oaks in Colorado, in his study, "Improving management tools for drippy blight of red oaks." Dr. Cranshaw intends to provide a thorough depiction of the disease and identify suitable measures to control it and diminish its spread.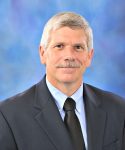 Dr. Michael Arnold (Texas A&M University) will quantify the time required to establish trees grown in a variety of container sizes using a $10,000 John Z. Duling Grant. Findings from his project, "Long-term impact of container size on tree establishment" will assist urban foresters, landscapers and consumers in making more informed choices about the rate and cost of successful tree establishment, and the trade-offs between immediate aesthetic impacts and longer term tree performance.
With these awards, the TREE Fund has disbursed a total of nearly $3.0 million in support of urban tree research and education since 2002.
"The TREE Fund is committed to empowering innovative research with actionable outcomes, and our Fall 2015 awards truly embody this commitment," says TREE Fund President and CEO J. Eric Smith. "These scientifically rigorous research programs have high potential return on investment, both for urban tree care professionals, and for the communities in which they live and work. We're honored to support these scholars' work, and grateful to the donors who sustain us."
View all past recipients of TREE Fund grants and scholarships here.
About the TREE Fund
The TREE Fund's mission is to support scientific discovery and dissemination of new knowledge in the fields of arboriculture and urban forestry. The TREE Fund has supported research that has led to important developments in:
• Improving utility line clearing practices
• Understanding air pollution reduction and carbon sequestration by trees
• Determining the costs and benefits of urban trees
• Improving conditions for tree growth in difficult sites
• Strategies to manage diseases and pests that affect urban trees
For more information, visit treefund.org.
# # #