Tree and Soil Research Best Practices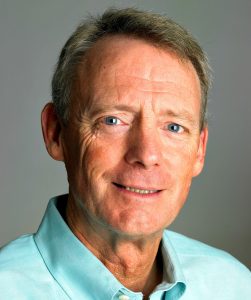 by James Urban, FASLA
Urban Trees + Soils
Annapolis, MD
Your tree planting specifications say take off the wire basket and roll down the burlap.  The contractor says this is bad practice and they won't guarantee the trees if forced to comply.  The owner says they don't care, just get the project completed.  What do you do?  On this and many questions that drive decisions in a landscape architectural practice, science is slowly catching up with the myths of practice.  Andrew Koeser and a team of researchers funded by a TREE Fund grant found that there was little difference in the long-term tree stress and growth regardless of full, partial or no removal of wire baskets and burlap.  The study validates other previous research. While not the last word on this subject, the study also finds that there are other considerations such as an increased need to stake trees with greater amounts of packaging removal, need to remove multiple layers of burlap and ropes and considerations for circling roots within layers of burlap.  The study examined only natural fiber ropes and burlap.  Synthetic materials were not studied.
A single study does not make definitive conclusions. Finding studies that validate other research, such as was done in the Koeser study*, increases reliability of conclusions.  Industry 'best practices' evolve from the combination of science and experience.  Designers need to rely on multiple studies but are not well trained to interpret scientific papers or understand subtle nuances in the findings and limitations inherent in all research.  TREE Fund through its webinars and educational outreach can guide practitioners in the evolution of best practices.  TREE Fund's Tree and Soil Research Fund is an important step in this process, undertaking research focused on the needs of landscape architects.
BTW, your contractor was mostly correct,  if you did not specify staking the tree, removing the basket may be a problem later with tree stability but not a problem if you do stake.  Rolling the burlap down into the soil around the tree would reduce root development into the adjacent soil.
*Koeser, Andrew, et al. (2015), "Impacts of Wire Basket Retention and Removal on Planting Time, Root-Ball Condition, and Early Growth of Acer platanoides and Gleditsia triacanthos var. inermis.," Arboriculture & Urban Forestry 41(1): 18–25. Click here to read.