Record dollars raised and awarded by the TREE Fund in 2014
In 2014 the TREE Fund showed just how well it knows the "ins and outs" of philanthropy. The foundation topped off a record year of fundraising with a successful annual appeal bringing in just over $20,000. It also gave out over $300,000 in grants and scholarships – the highest award level in its history.
The 2014 annual appeal kicked off on December 3, "Giving Tuesday," an internationally promoted "day to give back" after the eating and shopping madness of the Thanksgiving weekend. The Rocky Mountain Chapter of ISA got the ball rolling with a generous offer to match all donations to the TREE Fund that day up to $2,000; by day's end the TREE Fund had raised over $4,000. The 2014 annual appeal was successful at engaging more donors (35% more than in 2013) and new donors (20% of total). Online giving was also up (46% of donors vs. 24% in 2013). Thank you to everyone who supported this campaign, including campaign sponsor and TREE Fund Crown Partner Bartlett Tree Experts.
The historic level of funding awarded by the TREE Fund in 2014 consisted of $225,604 to support eight research grants, $69,089 for 9 education grants and $8,000 divided among 3 scholarships. The research grants supported projects in the TREE Fund's priority areas of root and soil management, planting and establishment, plant health care and urban forestry.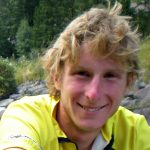 The 2014 Fall Cycle awards included a $100,000 Research Fellowship Grant to support a mentored doctoral research project in a priority area of arboriculture and urban forestry. This was only the second Research Fellowship awarded in TREE Fund history. Dr. Alessio Fini of DiSPAA – Università di Firenze, Italy, will be studying "Long term assessment of the effects of impervious, permeable and porous pavements on the underlying soil and on established trees" with this grant.
Other Fall Cycle grant recipients include: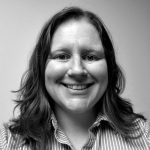 Stephanie Adams, The Morton Arboretum – $7,500 John Z. Duling Grant
"Assessing horticultural products as alternative treatments for managing fungal foliar infections"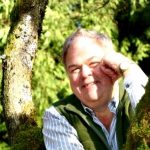 John Goodfellow, BioCompliance Consulting, Inc. – $58,000 Utility Arborist Research Fund Grant
"Development of a Business Case for Scheduling Utility Vegetation Management on a Preventive vs. Corrective Maintenance Basis" (Phase 2)
Dr. Oleksandr Gromyko, Ivan Franko National University of Lviv, Ukraine – $10,000 Jack Kimmel International Grant
"Screening of actinobacteria for activities that protect trees against bacterial and fungal diseases"
Three more 2014 awards are awaiting final contracts, bringing the total disbursed for research, scholarships and education by the TREE Fund to more than $2.6 million since its inception in 2002.