TREE Fund awards over $100,000 to urban tree researchers, educators and students
The TREE Fund is pleased to announce the recipients of its 2014 Spring Cycle grants and scholarships. The thirteen awards total $101,693 and support urban tree research and education programs, as well as students pursuing degrees in tree care. A new offering this year is the Emerald Ash Borer Education Grant to fund outreach and education on this invasive pest in communities affected by it.
"Our community trees face numerous challenges from exotic pests, diseases and poor tree care practices," explains TREE Fund President/CEO M. Janet Bornancin. "Research and education are the best defense in combatting these threats. We are proud to be part of these advances to grow strong, healthy sustainable urban forests."
With this award cycle, the TREE Fund has distributed more than $2.4 million in funding since its inception in 2002.
The 2014 Spring Cycle grant and scholarship recipients are as follows:
2014 Hyland Johns Research Grant
The Hyland Johns Research Grant supports research that directly affects the work of industry professionals.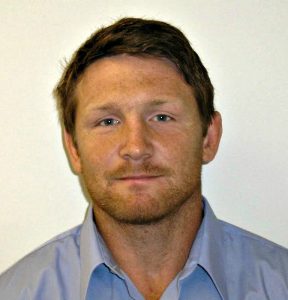 Bryant Scharenbroch, PhD (The Morton Arboretum) – $24,604 grant for "Rapid Remediation of Urban Soil for Trees." This project aims to determine the appropriate application rates and techniques for biosolids and biochar in order to rapidly improve urban soil quality.
2014 Arboriculture Education Grants
Arboriculture Education Grants support the development of arboriculture educational programs and materials for students and adults.
Foundation of the State Arboretum (Boyce, VA) – $4,950 supports "Seeing the Forests and the Trees." This project incorporates tree biology and forest ecology into the science, mathematics and literacy curricula for the entire 3rd grade of rural Clarke County Public Schools in Virginia.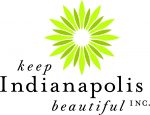 Keep Indianapolis Beautiful, Inc. (Indianapolis, IN) – $5,000 supports "Youth Tree Team." This program employs Indianapolis youth to plant Indiana native trees each year to help grow the city's tree canopy. In addition to gaining job skills, participants learn tree species identification and tree care methods.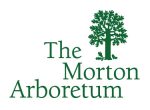 The Morton Arboretum (Lisle, IL) – $5,000 supports "Macgyvers Program." This program mentors 7th-9th grade student volunteers along a Naturalist or Gardener track, providing hands- on experience in the arboretum's Children's Garden, as well as career exploration, social learning and leadership development.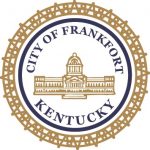 City of Frankfort Tree Board/Commonwealth Gardens (Frankfort, KY) – $10,000 supports "Emerald Ash Borer Educational Workshop." Targeted at property owners, professionals and elected officials around the region, this workshop will inform stakeholders about the problems and solutions associated with emerald ash borer.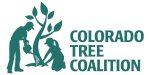 Colorado Tree Coalition (Broomfield, CO) – $10,000 supports "Emerald Ash Borer Colorado Public Relations Project" to fund EAB education and outreach efforts aimed at citizens, parks/forestry/public works staff, city administrative personnel and green industry professionals.

Cornell Cooperative Extension (Kingston, NY) – $9,150 supports "Tree Steward Volunteer Program for EAB Awareness." This project creates a Tree Steward Volunteer Program to train volunteers to plant, care for and educate the public about urban trees, including EAB identification and management.
Friends of Great Smoky Mountains National Park (Kodak, TN) – $10,000 supports "Raising EAB Awareness in Great Smoky Mountains National Park." This project will educate the community and the visiting public in Great Smoky Mountains National Park about the threat that EAB poses and demonstrate techniques to manage it.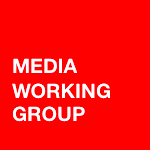 Media Working Group, Inc. (Cincinnati, OH) – $10,000 supports the "Take Root Community Education Project." This project will produce and distribute a Community Action Toolkit to advance public understanding of the benefits of urban forests and the importance of mitigating the impact of EAB in Ohio, Indiana and Kentucky.
Hiram College (Hiram, OH) – $4,989 supports "Learning Communities Enhancing Urban Forest Communities." This project includes service learning projects and a Tree Summit where students share outcomes of these projects, with the intent to increase student engagement in science and to develop them as tree advocates.
2014 Scholarship Recipients
Bryce Crunkilton (Mid-State Technical College) – $3,000 Robert Felix Memorial Scholarship. Bryce is studying to be an Urban Forestry Technician.
John Zamierowski (SUNY College of Environmental Science and Forestry) – $3,000 Robert Felix Memorial Scholarship. John is majoring in Forest Resource Management and minoring in Urban Forestry.
Maggie Harthoorn (Iowa State University) – $2,000 John Wright Memorial Scholarship. Maggie is pursuing a degree in Forestry.
View all past recipients of TREE Fund grants and scholarships here.